Welcome to nine.com.au's Super Savings Week. We're joining forces with the Today show to bring you all the best tips and advice to help save you money and give your hip pocket a boost.
When it comes to committing to an exercise routine, most often there are two major factors standing in the way — time and money.
We're here to help with the latter, and break down how to find the best workout option for you and your budget.
"There's plenty of ways to get fit without spending a fortune," Kate Browne, personal finance expert at Finder, tells 9Honey.
READ MORE: Six of the most popular TikTok money saving hacks
If you want to go to a gym
One of the biggest benefits of working out at a gym is having access to a huge array of exercise equipment, and having personal trainers on hand to assist.
According to Finder research, the average Aussie spends $19.70 per week on the gym, but there are cheaper options available. The most important thing is finding the right gym that fits in with your lifestyle and one that you will actually go to.
"Going to the gym can be a great investment if you go regularly, and signing up to a lengthy membership will cut costs down but it won't be if you don't go," Kate says.
"Be careful of lock-in contracts – whilst it can be cheaper in the long run to sign up to a three-month or 12-month membership, if you're not someone who attends regularly, it can cost you hundreds of dollars to get out."
Kate also suggests taking advantage of free trials that might be available to see what's on offer in terms of equipment and classes. Here are some great options: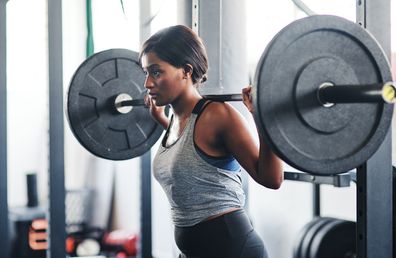 Snap Fitness:

200-plus gyms, price from $14.95 p/w – joining fee is $59 – which gets you access 24/7 and they have classes on offer.

Jetts:

250-plus gyms, price $16.95 p/w – joining fee is $89, plus you have to pay $79 for the access fob – you get access 24/7 and they have classes on offer.

Goodlife Health Clubs:

85 gyms, price from $15.29 p/w – joining fee is $99 – which gives you access to classes, however only some locations are 24/7

Anytime Fitness:

500-plus gyms, price from $16.98 p/w – joining fee is $99 – which gets you access 24/7 and they have classes on offer.

Fitness Playground

: only 5 gyms, price from $19.95 p/w – no joining fee. You can upgrade to a Play membership from $28.95 to get all classes including Reformer Pilates, as well as 24/7 gym access, and an onsite creche for parents.
Fitness apps
If there was one thing COVID lockdowns achieved, it was showing people you can still get a great workout in — literally anywhere and any time — without having to fork out for a gym membership.
"Fitness apps are a great alternative to gym memberships as they are generally cheaper, and provide more value for money if they include meal plans and guides," Kate says.
"There are a number of online programs that don't require equipment, but even if they do, you can make use of items around the house."
READ MORE: Why Kayla Itsines is sharing her battle with endometriosis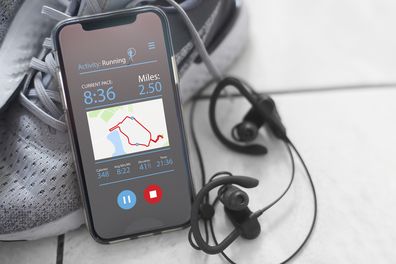 Whether you enjoy yoga, like to break a sweat in a HIIT circuit or are in need of a running coach, there are a number of varieties to suit your needs that cost $20 or less per month:
Keep it Cleaner

: by Laura Henshaw and Steph Claire Smith. A variety of workouts run by qualified experts, with easy at-home options. $19 monthly, $49 quarterly or $115 annually and you can do a free trial.

Sweat:

founded by Kayla Itsines. Includes a variety of workout programs from qualified trainers such as Kelsey Wells and Chontel Duncan, with at home equipment and no-equipment options, as well as gym programs. $19 monthly, $54 quarterly, or $119 annually and also has a free trial.

Emily Skye Fit

: by Emily Skye. A variety of workouts run by qualified experts, with easy at-home options. $19 monthly, $49 quarterly, or $119 annually and has a free trial option.

Centr:

by Chris Hemsworth. A variety of workouts run by qualified experts – including the Hollywood star's personal trainers. Costs $20 monthly, $47 quarterly, $119 annually and has a free trial.
Exercise for free
These days you can also find plenty of exercise and workout content on social media and Youtube that will cost you nothing.
But free online content comes with a warning. Australian Institute of Fitness General Manager of Training, Brodie Hicks, tells 9Honey: "Look for free online workouts delivered by qualified personal trainers, ideally with their Certificate IV in Fitness from an Australian RTO (searching their online presence should reveal these qualifications).
"Also, take inspiration from free online fitness options, rather than feeling you should follow it to the letter, because it has not been tailored for your specific goals by a qualified fitness professional with an understanding of your unique physical abilities.
"As long as you don't have health conditions that prevent you from undertaking strenuous activity, free workouts are better than no workouts, but you should always exercise caution and not push yourself too hard if you are new to exercise."
So look up the social accounts of well-known trainers and qualified fitness professionals and see what kind of free content they are sharing. Most of the time, they give their followers a sneak peek at what they might offer in their own workout app, or how their fitness routine looks like, which you can take advantage of.
READ MORE: What one week without exercise can do to your mind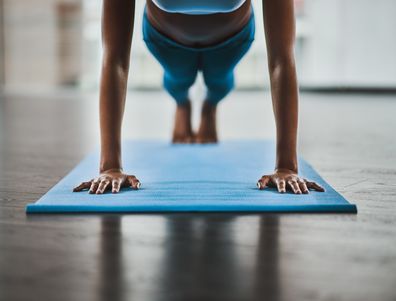 Here are some great accounts to follow for free workouts:
Yoga with Adriene:

Adriene Mishler is an American yoga instructor and entrepreneur, based in Austin, Texas. She produces and hosts Yoga With Adriene on

YouTube

and is co-founder of yoga video subscription service Find What Feels Good. She shares new videos almost daily.

Emily Ricketts

: Emily is qualified fitness and nutrition coach from the UK who founded the

EmPower

program. She regularly shares some of her personal workouts on her Instagram account.

Train with Soph:

Melbourne-based personal trainer Sophie Allen founded the custom training & nutrition program

Train with Soph

[TWS]. She regularly takes to her Instagram account to share workout tips and tricks as well as some of her own workout routine, both from home and at the gym.
For a daily dose of 9Honey, subscribe to our newsletter here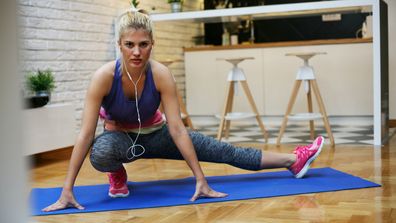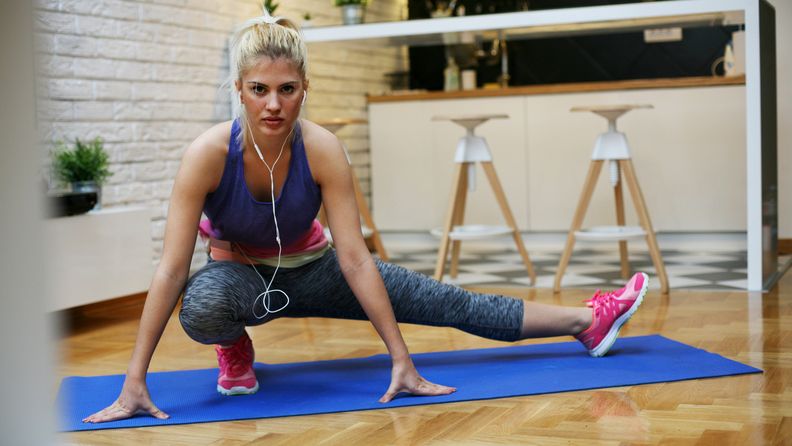 No time to exercise? Here's 15 ways to fit a workout into your life